Founded in 2007, Chase Insurance is a leader in providing quality protection for hundreds of individuals, families and businesses throughout our state.
Providing superior customer service and low rates along with our ability to understand our customer's coverage needs drives the success of our agency.
By offering world class protection for your Auto, Home, and Business we make sure that you're covered today as well as in the future so that you can focus on what is important to you and your family. At Chase Insurance our #1 job is to assist you in identifying your needs and problems, while putting together a customized plan that's simple and easy to understand.
We take the mystery out of insurance and help you make sense of it, so you can look forward to a brighter, more secure future.
To do this we evaluate your specific needs, find the company that will give you the best value for your dollar, while supplying a superior standard of protection. The companies we represent offer tested, reliable insurance products and excellent customer service. We make sure that the insurance companies that we represent have an outstanding reputation for fast, fair claims service.
We hope you will benefit from our web site and can take advantage of our experience in serving you for all your insurance needs. We encourage you to contact us with any questions or concerns.
Meet Chase.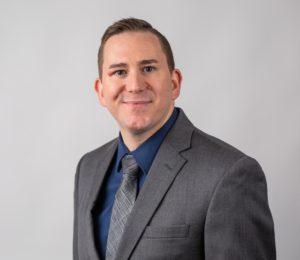 Chase is the owner & principal agent of Chase Insurance Agency.
Chase's primary focus is to help customers understand how insurance works &, more importantly, how they can better tailor their individual insurance to work for them. Chase uses his expertise to help explain industry standards, trends, & options so that all customers of CIA will be confident in their choice of company, policy, & agent.
In his spare time Chase enjoys spending time with his 2 boys, watching copious amounts of Netflix sprinkled in with "Stanley Cup Champion" St. Louis Blues games, & playing Hockey in a local Men's League.
Chase Insurance is a local Annual Donation Sponsor to The Backstoppers &, Chase's personal favorite charity, the Alzheimer's Association in honor of his 2 Grandmothers who were afflicted with the disease.